Welcome to Graceful Acupuncture
Our specialty is in the area of Traditional Chinese Medicine. This includes but is not limited to acupuncture, Chinese herbs, and food therapy. Because Traditional Chinese Medicine can be used to treat a wide variety of ailments and illnesses, we do not list every condition that we treat. Please contact us by e-mail (gracefulacu@gmail.com) or by phone at (972) 439-4765 or (469) 249-2765 for details about our services.

Our patients particularly value our gentleness, knowledge, and willingness to share/teach so that they are active in their own well-being.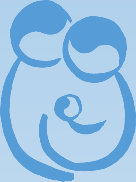 The Nature-Friendly Way of Mind-Body-Soul Healing
We have two locations that are accepting new patients. All appointments at this time must be scheduled in advanced by calling the appropriate clinic:
Price of Services
Initial Visit: $120.00 - includes initial consultation, examination, diagnosis and treatment

Follow-up Visit: $80.00 - includes consultation, re-examination and treatment
Consultation only: $65.00 - includes consultation and re-examination (no treatment)
Herbal formulas and nutritional supplements are not included in the prices listed above and vary in price according to the need of the individual (i.e. number of days needed).
Cancellation Policy: Because we try to help as many people as possible, we kindly ask that you notify us at least 24 hours before your appointment if you cannot keep it. This allows us time to offer the appointment to other patients on our wait list. Missed appointments will result in a $30.00 fee.
Forms of Payment
We accept cash, checks and credit cards as forms of payment for our services. Please make checks payable to Graceful Acupuncture.
Insurance, Health Savings Accounts and Taxes
Graceful Acupuncture does not accept insurance, however we do provide (upon request) our patients with "superbills" that insurance companies accept as proof of service. Patients are encouraged to submit their "superbills" in order to qualify for reimbursement. Each individual insurance plan is unique and may or may not cover acupuncture, so please contact your insurance company or your employer's HR department for more details about being reimbursed.

Health Savings Accounts / Flexible Spending Accounts are designed to let consumers save for health services. Most of these types of accounts cover acupuncture and should reimburse patients for receiving treatment. For more specific information, please contact your account representative, bank or employer's HR department.


Acupuncture is considered tax deductible by the IRS and can be claimed on your end-of-year taxes.